Belly Dancing Classes
Embrace the spiritual and the
physical with our fun and
vibrant belly dance classes.
BELLY DANCING CLASSES
The Gold Coast Bellydance Academy offers Classes and Workshops from Beginners to Advanced levels of belly dance, and welcome all students who may wish to enhance self confidence, flexibility, improved posture, co-ordination as well as core strength. Belly dance classes on the Gold Coast are conducted in a fun and vibrant atmosphere that promotes greater joy, harmony and engagement with life.
2020 Timetable
Classes are suitable for various levels of dance, from beginners through to advanced and performing, $150 per term.
Term 1: 28th Jan - 04th Apr
Term 2: 21st Apr - 27th Jun
Term 3: 14th Jul - 19th Sep
Term 4: 06th Oct - 12th Dec
MONDAY
Robina Community Centre
Intermediate: 7:15 pm
Advanced / Troupe: 8:15 pm
TUESDAY
Robina Community Centre
Beginners / Beyond: 5:30 pm
WEDNESDAY
Southport Community Centre
Beginners / Beyond: 5:30 pm

THURSDAY
Helensvale Library & Cultural Centre
Beginners / Beyond: 5:30 pm
10 week term $150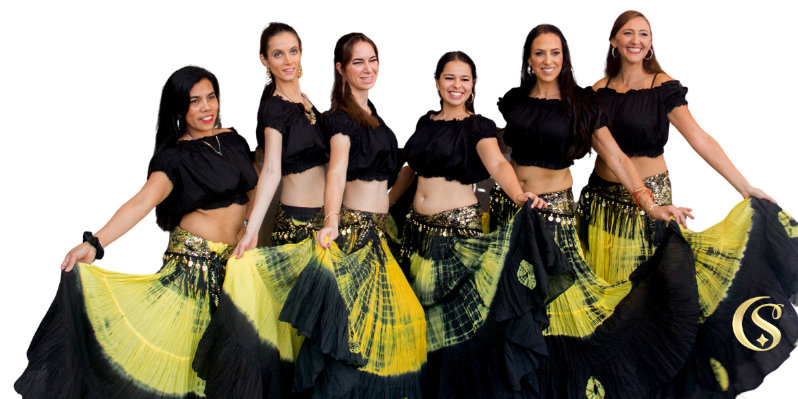 "I did Veil workshop with Shira a couple of weeks ago and I LOVED IT!!!! Shira was a wonderful teacher, so passionate and amasing dancer and loved all my questions haha!!!
;) I would recommend Shiras classes to anyone thinking of starting bellydance or doing a workshop... The veils really were so much fun!!! and colourful
:) Thanks so much Shira...for the days following the workshop my heart felt very full and happy ! Super grateful!!
Can you do a follow on Veil Class Shira>> I would SOOOO love to be there!!!"
Jodi S
Book into one of our belly dancing classes